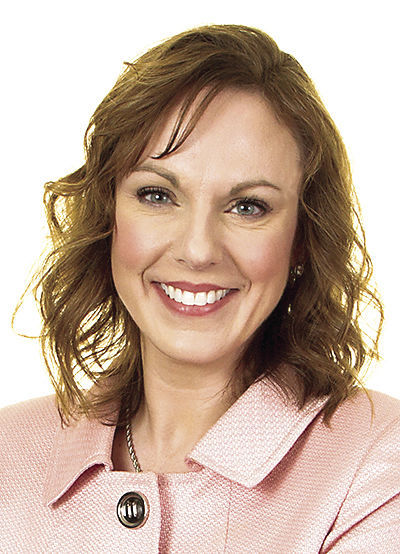 As featured on
OELWEIN — MercyOne is proud to announce Jill Groth as site administrator of Oelwein Medical Center.
As you know, the impact of COVID-19 has been felt worldwide. We have witnessed the impact on…
To view our latest e-Edition click the image on the left.
Humidity:

100%

Feels Like:

68°

Heat Index:

68°

Wind:

5 mph

Wind Chill:

68°
UV Index:

4 Moderate

Sunrise:

05:33:56 AM

Sunset:

08:36:34 PM

Dew Point:

68°

Visibility:

2 mi
Today
Showers and a possible thunderstorm during the morning will give way to cloudy skies this afternoon. High 73F. Winds N at 10 to 20 mph. Chance of rain 100%.
Tonight
Cloudy early, becoming mostly clear after midnight. Low 51F. Winds NNW at 10 to 15 mph.
Tomorrow
Sunshine and clouds mixed. High 66F. Winds NNW at 15 to 25 mph.
Weather Alert
...MULTIPLE ROUNDS OF HEAVY RAIN MAY LEAD TO FLASH FLOODING...

.HEAVY RAIN WILL CONTINUE AHEAD OF A SLOW MOVING COLD FRONT. RAIN
RATES OF 1 TO 2 INCHES AN HOUR AND TERRAIN MAY CONTRIBUTE TO
LOCALIZE FLASH FLOODING.

...FLASH FLOOD WATCH IN EFFECT UNTIL 3 PM CDT THIS AFTERNOON...

THE NATIONAL WEATHER SERVICE IN LA CROSSE HAS ISSUED A

* FLASH FLOOD WATCH FOR PORTIONS OF NORTHEAST IOWA AND SOUTHWEST
WISCONSIN, INCLUDING THE FOLLOWING AREAS, IN NORTHEAST IOWA,
ALLAMAKEE, CLAYTON, AND FAYETTE. IN SOUTHWEST WISCONSIN,
CRAWFORD, GRANT, RICHLAND, AND VERNON.

* UNTIL 3 PM CDT THIS AFTERNOON

* HEAVY RAIN WITH SOME EMBEDDED THUNDER COULD PRODUCE 2 TO 3
INCHES OF RAIN IN A SHORT PERIOD OF TIME, RESULTING IN LOCALIZED
FLASH FLOODING. SOME LOCAL AMOUNTS OF 3 TO 4 INCHES ARE POSSIBLE
FOR PARTS OF GRANT...CLAYTON AND RICHLAND COUNTIES.

* HEAVY RAINFALL COULD RESULT IN FLASH FLOODING OF LOW LYING OR
POOR DRAINAGE AREAS AND COULD CONTRIBUTE TO LOCALIZED MUD OR
ROCK SLIDES.  SIGNIFICANT RISES ON LARGER STREAMS AND RIVERS
WILL ALSO BE POSSIBLE.


PRECAUTIONARY/PREPAREDNESS ACTIONS...

A FLASH FLOOD WATCH MEANS THAT CONDITIONS MAY DEVELOP THAT LEAD
TO FLASH FLOODING. FLASH FLOODING IS A VERY DANGEROUS SITUATION.

YOU SHOULD MONITOR LATER FORECASTS AND BE PREPARED TO TAKE ACTION
SHOULD FLASH FLOOD WARNINGS BE ISSUED.

&&


Coronavirus Updates
Get the latest local and national news.
Breaking News: Daily Register
Daily Headlines: Daily Register