The long march through the summer sports season has come to a screeching halt. The state baseball tournament finals on Aug. 3 marks the end of a season of rain delays, muggy nights and one particularly noisy night at the Benton County Fair that agitated one sports editor and possibly one Vinton-Shellsburg coach. Nothing like watching a ball game with the old models revving their hearts out.
With all the area teams done for the season, it's a good time to reflect on some superlatives. As noted last week, eight area players garnered WaMaC West First-Team All-Conference honors: Center PoInt-Urbana's Grant Bryant, Caleb Andrews and Aaron Wendel; Vinton-Shellsburg's Axl Hoepner, Quin Cornell and Charlie Dudley; and Benton's Turner Schroeder and Brady Sadler.
Five more were named to the second-team list: CPU's Braylon Havel, Carsten Zange and Ethan Sells; Benton's Cade Timmerman; and Vinton-Shellsburg's Payton Haefner. Among the honorable mentions for the spots were Ian Rupp and Drew Lange of Benton, Brody Grawe and Max Chesmore of CPU, and Brock Radeke and Jachob Roster of Vinton-Shellsburg. Over in the NICL East, Union brothers Alex and Anthony Kiler were each named Second-Team All-Conference. As of July 29, the SICL has not published its all-conference list.
With all that in mind, let's take a look at Vinton Newspaper's five nominees for our area player of the year. Each school we have covered will get one representative. We ask that you go and vote for whomever you think should be recognized in our corner of Iowa.
Once you've read through the candidates, you can vote here or to the side of this article.
Grant Bryant – Pitcher – Center Point-Urbana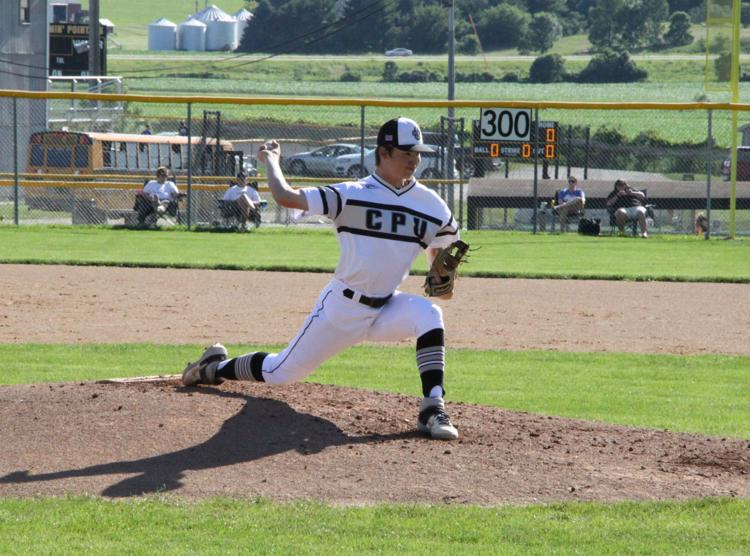 Bryant was a workhorse for the Stormin' Pointers this season. He played in every game save for five and was relentless on the mound. He made eight starts in his 11 appearances and compiled a 5-2 record with a 2.89 ERA. His 18 walks allowed were second in the conference by a pitcher with more than six starts only to Benton's Brady Sadler. In his five wins, he gave up a combined five earned runs.
When he wasn't pitching, Bryant was playing middle infield at second and shortstop for CPU. He compiled a solid .920 fielding percentage with eight errors out of 100 chances. He also drove in 11 runs at the plate with six doubles and a respectable .218 batting average. He was one of two Stormin' Pointers (along with outfielder Aaron Wendel) and one of six out of the conference to be unanimous selections to the First-Team All-Conference list.
Turner Schroeder – Pitcher – Benton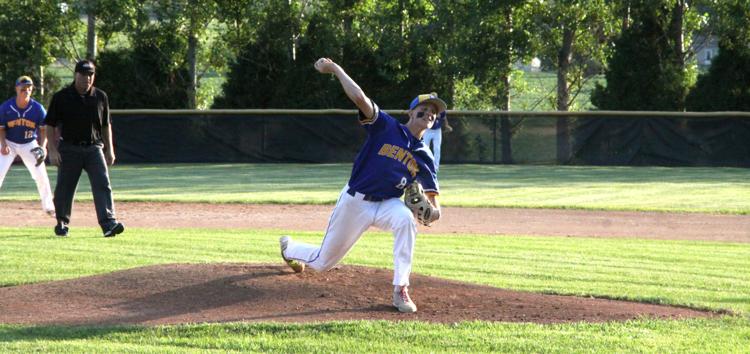 The WaMaC All-Conference compilation lists Schroeder as an outfielder. But to describe him as just that would be a disservice to the season Schroeder had. In the 40 games he played this year, he only went into center field on 10 occasions. He's more accurately described as a utility player with a conference-best 40 starts. The four players tied with that figure are his teammates: Landen Schmuecker, Drew Lange, Cade Timmerman and Justise McFarland.  
Schroeder hit a team-best .336 from the plate, just edging out fellow First-Team All-Conference teammate Brady Sadler. His 44 hits also just outpaced Sadler for fourth in the WaMaC West.
Schroeder was no slouch as a pitcher either. He appeared in 11 games on the mound for the Bobcats and compiled a 2.78 ERA with an opposing batting average of .195, good for 10th in the conference. He also placed eighth in the conference with 40 strikeouts on the year.
Axl Hoepner – Infielder – Vinton-Shellsburg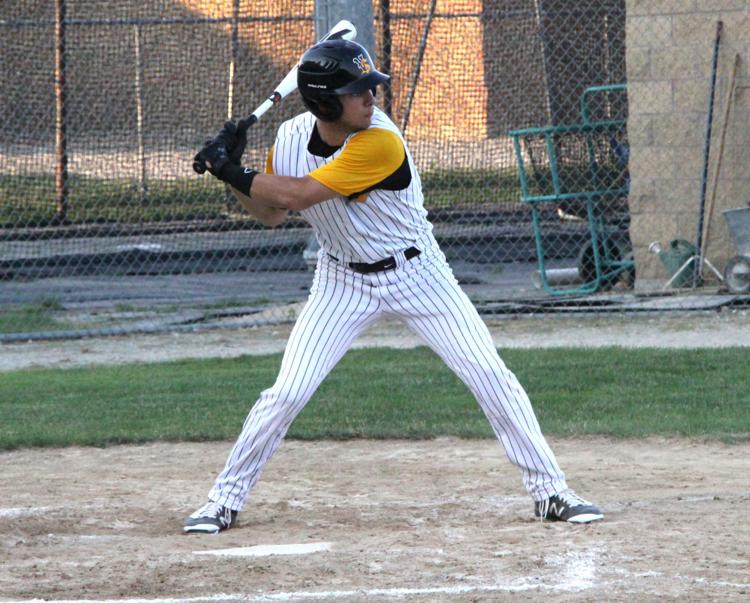 How Hoepner wasn't a consensus pick for the first-team list is beyond my comprehension. The graduating senior shortstop posted a .410 batting average and a .650 slugging percentage, good for second-best and best in the conference, respectively. He drove in 37 RBIs on the year for the top spot in the conference. He belted four home runs, good for second in the WaMaC West. He also swiped 23 stolen bases out of 24 attempts, enough for fourth in the conference in stolen bases.
He did struggle in the field a bit, committing 12 errors on 66 chances for a fielding percentage of .818. But his offense more than makes up for any deficiencies he showed in the field. As one of a handful of senior leaders for the Vikings, Hoepner led his team in doubles (6), triples (3) and runs scored (28).
Anthony Kiler – Pitcher – Union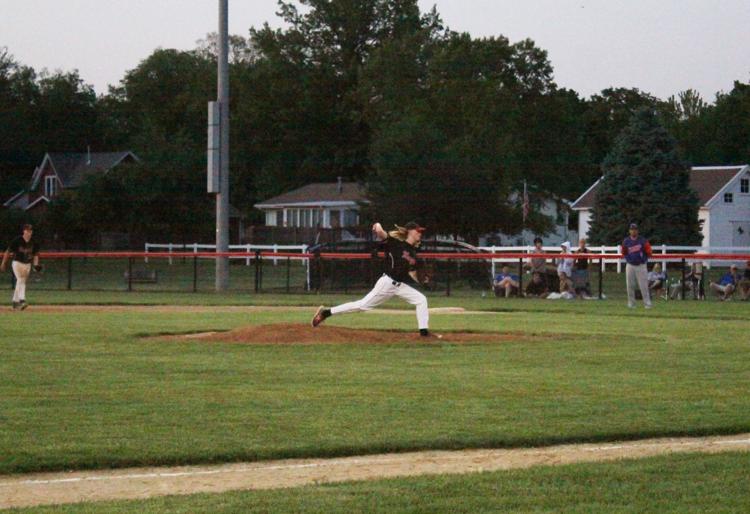 While the Kilers' senior seasons didn't go the way they'd envisioned, the brothers Anthony and Alex still made their fans proud with splendid performances throughout the year. It's nearly a tossup between the two. Alex produced solid numbers at the plate with a team-best batting average (.344) and slugging percentage (.375).
However, based on the aggregate of pitching and hitting numbers, Anthony is our choice here. He was second on the team with 35 strikeouts on the mound and compiled a 3-5 record while allowing opposing batters to hit .265 on the year.
Regardless of which brother is more deserving of the recognition, Union will have a tough time replacing their leadership and production after this season. Rising senior Hunter Heitmann – who led the team in opposing batting average (.135) and ERA (2.60) will look to fill their shoes next year.
Dylan Fry – Catcher – Belle Plaine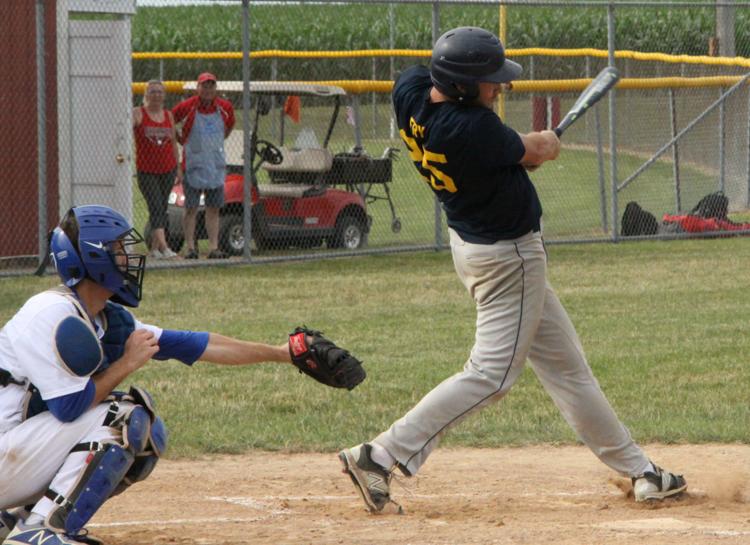 A whopping .534 batting average from the catcher position would be enough to make any coach salivate. That's exactly what Fry brought to the Plainsmen for his senior season on their way to a district semifinals appearance.
The senior right-hander led the South Iowa Cedar in batting average. He led the conference in RBIs. He led the conference in doubles (11). Was second in slugging percentage (.712) without hitting a single home run. To make his league-best .618 on-base percentage even more absurd, he only drew 11 walks. His six strikeouts at the plate were tied for the third-fewest in the conference among batters with over 50 at-bats on the season.
On top of his catching duties, Fry also headlined a robust Belle Plaine pitching staff. How robust? Well, his .178 opposing batting average ranked third out of four Plainsmen pitchers. His 57 strikeouts over 49 innings only rank second among the rotation. And his 2.71 ERA is last among the four-man staff even though it's 16th in the conference.