The Waverly Shell Rock Community Schools Foundation made their winter grant awards with a total giving of $5,865 split between nine projects that will benefit students of all ages.
Teachers were recognized in their classroom by members of the W-SR Foundation Board in February.
The next round of Smart Money Teacher Grants will be awarded in the fall. Through generous donations through community members and businesses, the W-SR Foundation has granted $14,012 in two short years.
Angela Wessel, Fifth-Grade Literacy/Social Studies, W-SR Middle School
The DeskCycle, a sized down exercise bike designed to fit under a desk, provides an opportunity for students to be physically active in the classroom while being more focused and calm during both whole class and independent instruction. It can also be used as "brain break" for students learning to monitor their own minds and bodies. Angie shares, "Student response to the cycle was one of excitement. Many students wanted to try out the bike initially, but once the newness of it wore off, students who continued seemed to really need something to calm them down while working."
Fifth grade student Sydney adds, "When I start to get distracted, I can go over and use the Desk Cycle to get focused again." In addition, if students felt tired or lacked energy, they were encouraged to try out the Desk Sylce. "When I'm wild, it helps a lot," said Conrad. "I write more (on the Desk Cycle) when I have my legs busy.
Natalie Williams, 9-12 Physical Education, Lied Center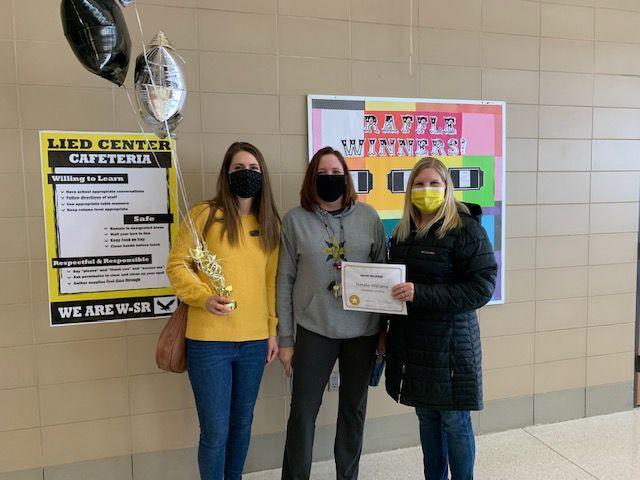 Students in the newly developed personal fitness class are given the flexibility to design their own fitness plan based on their interests. The use of free weights can now be incorporated into their fitness plans as they find activities to embrace and sustain a healthy lifestyle.
Literacy in the Music Classroom
Erika Benschoter, PK-4 Music, Shell Rock and Southeast Elementary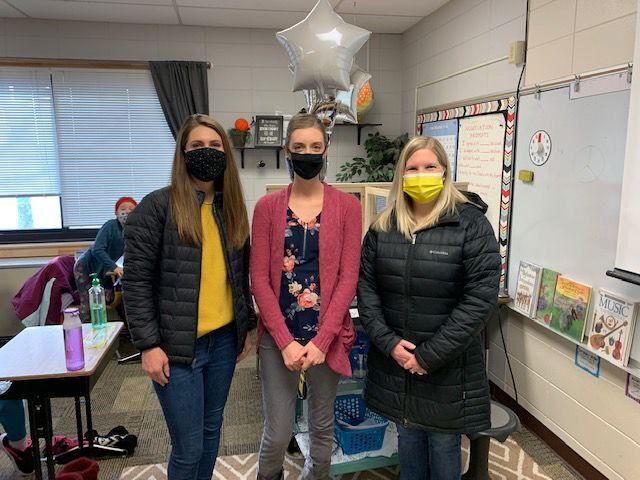 Introducing these books will provide opportunities for students to express themselves in different modalities within the music classroom. Some of the books lend themselves to discussion, some encourage composition or instrumental exploration, and others focus on social emotional learning topics and diversity within music genres, cultures and composers.
Melissa Miller, TAG Teacher, W-SR Middle School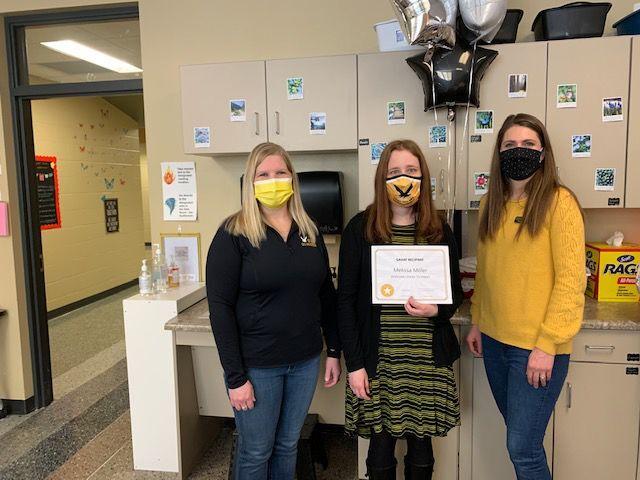 Technology, coding, and gaming are areas of interest for many of our Middle School students. Creating a mobile 3D printing system allows more teachers to incorporate the use of a 3D printer within their curriculum and engage more students in important creative/technology work.
Investing in Music Education
Tyler Winkey, 5/6 Band, W-SR Middle School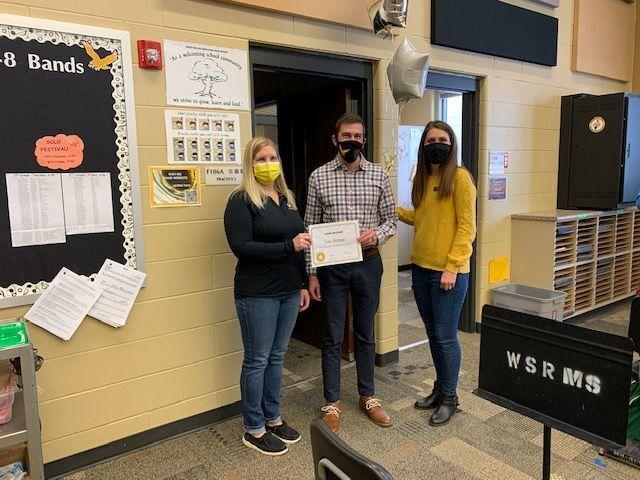 The addition of a fourth timpani not only completes a standard set of these percussion instruments, but greatly expands the amount of music literature that can be played by soloists, concert band, small ensembles, and percussion ensembles. This investment, being well maintained, should impact the Middle School band program for the next 30-35 years! The timpani is "getting used every day and the students have been excited and grateful to have a full set of timpani now!" says music teacher Tyler Winkey.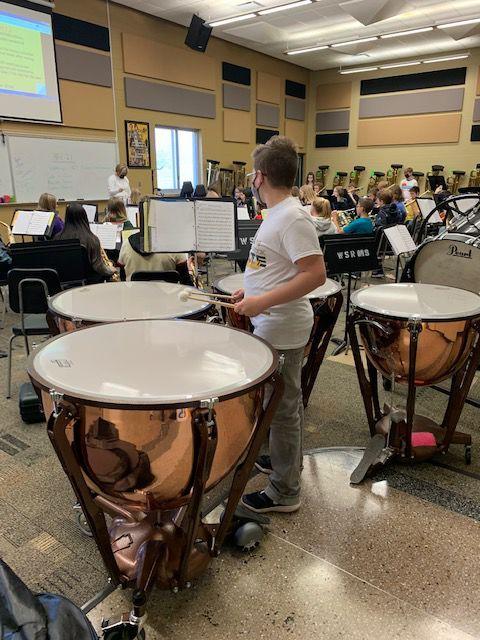 Go-Hawk Lead Leadership Library
John Hubbard, Sixth-Grade Special Ed, Math, Go-Hawk Lead Advisor, Middle School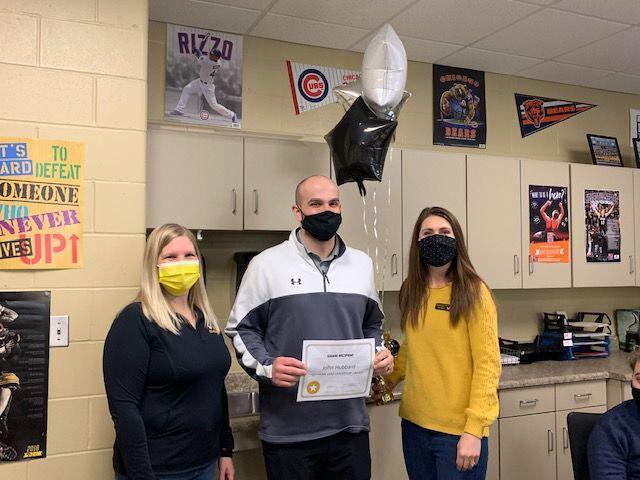 Developing a leadership book library exposes our students to quality content and new ideas about leadership. In this way, we are empowering a whole generation of young people who are eager to work at building the best version of themselves.
Literacy Library Diversification
Cheryl Fox, Fifth-Grade Literacy and Social Studies, W-SR Middle School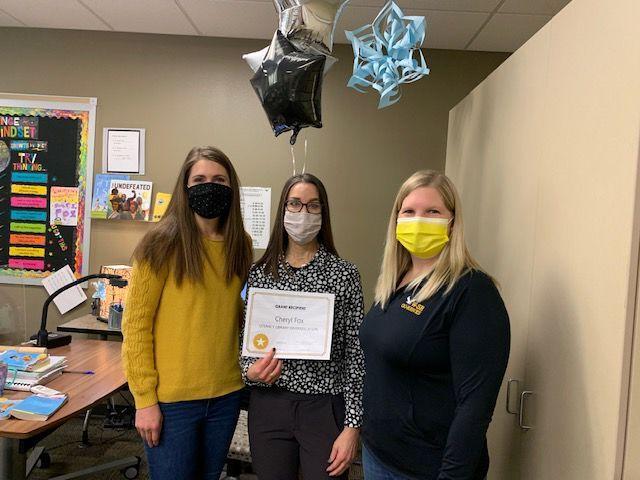 Providing instant access to a diverse literacy library encourages students to be their authentic selves, learn about and respect others, and find common ground as a human. Multicultural literature has the power to allow students to feel a personal connection to stories they see themselves represented in, view issues from other perspectives, and develop empathy and an understanding that challenges are complex. This grant project also received support of in-kind donations and book recommendations by the Waverly Public Library.
Sing Along with a Baritone Ukulele
Rachael Nelson, Music Specialist Grades K-4, Carey and West Cedar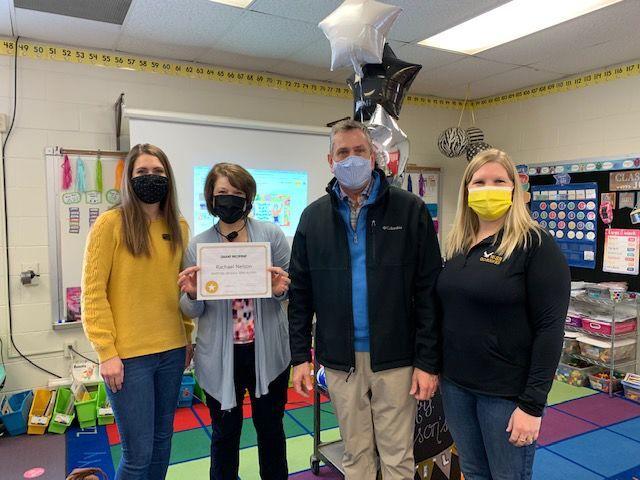 Students are better at matching pitch and become more confident singers with the support of accompaniment. The purchase of a baritone ukulele allows for portable accompaniment during music class, whether it is held in the music room, classroom, or outdoors.
Lyndsi Luck, District Teacher Librarian, K-12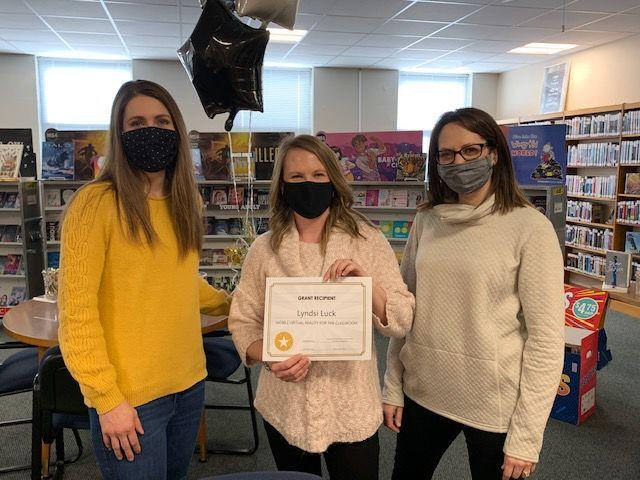 Virtual reality provides easy access to experts, virtual field trips, and hands on experiences for all ages in a wide variety of subjects. It has the ability to transport students beyond brick and mortar walls into places and experiences that would not have otherwise been possible. Making virtual reality easily accessible to our district's staff and students brings us one step closer towards igniting a spark of passion for lifelong learning.