WSR girls soccer state qualifiers 2019
RILEY COLE photoS Left: The second-ranked Waverly-Shell Rock girls' soccer team defeated No. 13 Mount Vernon, 10-0, during the Class 2A, Region 8 final on Monday, June 3 at the Waverly Soccer Complex. Waverly-Shell Rock will face Lewis Central on Thursday, June 6 at 2 p.m. at the Cownie Soccer Complex in Des Moines in the quarterfinal round. Right: Go-Hawk freshman Macy Smith takes the ball toward the Mount Vernon goal during Waverly-Shell Rock's 10-0 victory over Mount Vernon in the Class 2A, Region 8 final on Monday, June 3. In the win, Smith tallied four goals.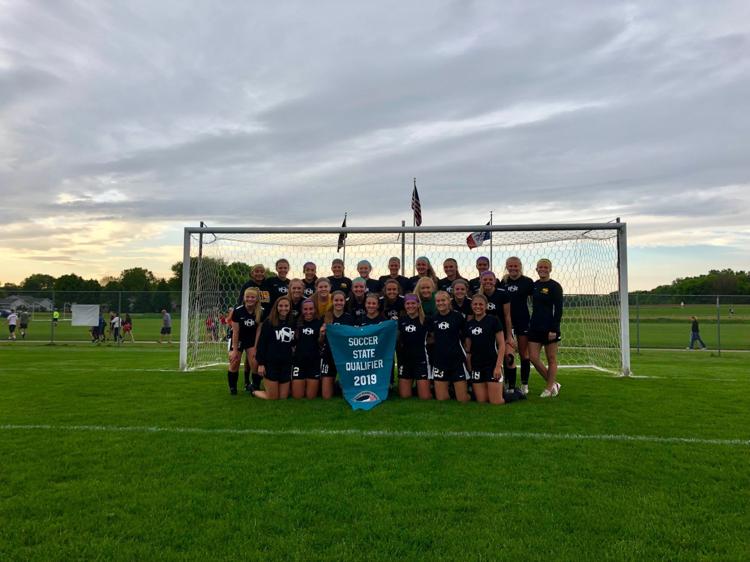 The New York Times on Wednesday, Sept. 5, printed an op-ed from an anonymous writer who claims to be a senior official in the Donald Trump administration saying, in part, that the president is not fit to hold his current job.
You voted:
To view our latest e-Edition click the image on the left.
Right Now
73°
Mostly Cloudy
Humidity:

60%

Feels Like:

73°

Heat Index:

73°

Wind:

8 mph

Wind Chill:

73°
UV Index:

7 High

Sunrise:

05:31:12 AM

Sunset:

08:51:22 PM

Dew Point:

58°

Visibility:

10 mi
Today
Cloudy. High 74F. Winds ENE at 5 to 10 mph.
Tonight
Cloudy skies this evening will become partly cloudy after midnight. Low 57F. Winds ENE at 5 to 10 mph.
Tomorrow
Intervals of clouds and sunshine in the morning with more clouds for later in the day. A stray shower or thunderstorm is possible. High 76F. Winds ESE at 5 to 10 mph.