This is the story of a ring.
It's a story of love.
A story of how love triumphed over terrorism on the day America lost its innocence.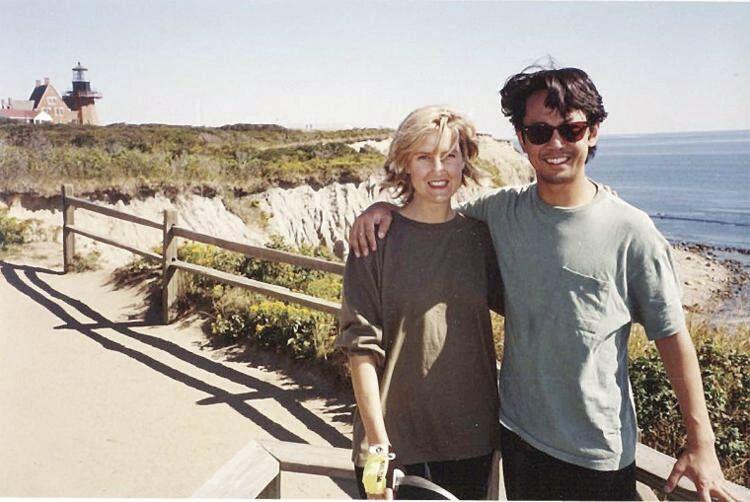 WAVERLY, IA — The sky was cloudless that morning, peaceful and promising.
Five hijackers passed through security at Dulles International Airport in Chantilly, Va., at about 7:35 a.m. and boarded American Airlines Flight 77, bound for Los Angeles.
It was September 11, 2001.
At 9:37:46 a.m. the plane crashed into the Pentagon, hitting the west side of the building at a speed exceeding 345 mph. Among the 58 mothers, fathers, children, educators, military personnel and professionals aboard the doomed flight was Waverly native Karen Ann Kincaid, 40, an accomplished lawyer, a beloved wife, an admirer of plants, animals and kids.
When crews eventually cleared the debris, among other personal effects on the site of the tragedy, investigators found a one-carat ring, size 6.8, its band bent, its prongs crooked but still holding firmly in place the solitaire diamond.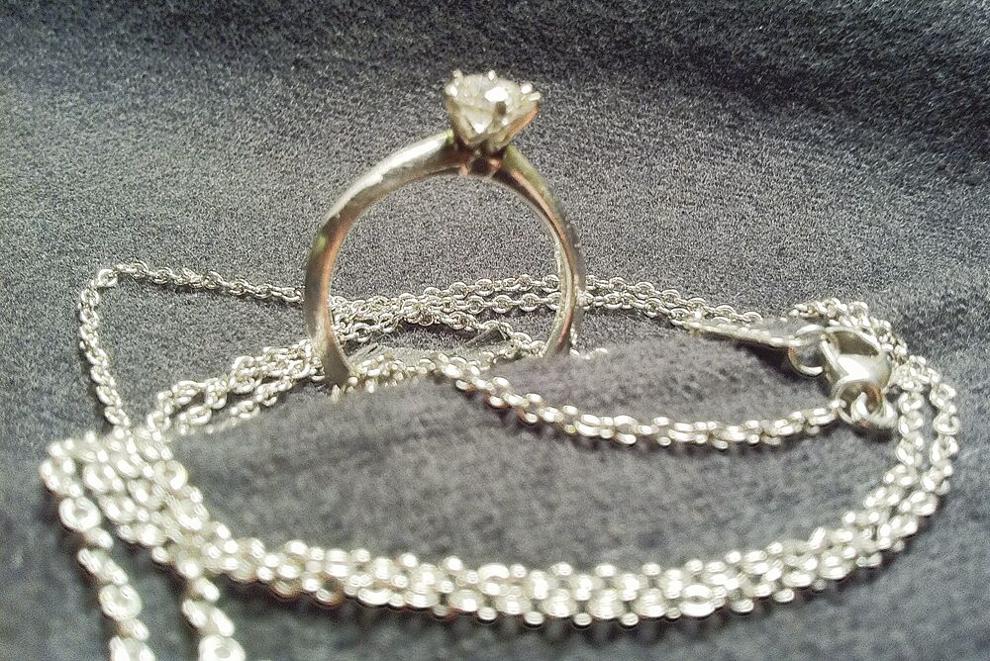 Looking at the picture of the ring, in a binder of images of personal effects FBI agents discovered at the crime scene, Peter Batacan, Karen's husband, could hardly believe his eyes. He took a closer look at the serial number.
It was the same ring he had surprised Karen with on June 27, 1995, when he dropped on one knee under the elm tree in one of their favorite parks in Bethesda, Md., and asked her to marry him.
"A lot of emotions went through me at that time," he says. "I felt anger because that was the only physical thing that I could see of the horrible crime that had been committed. I felt anger, I felt joy that something that she was wearing in her last moments had been returned to me."
The symbolism of the ring was overpowering.
"What a blessing it was to have the ring," he said. "For anyone who loses a loved one, objects gain an increased meaning and take on a life of their own, and you appreciate more what you have lost, you appreciate that object in a whole different way."
The couple had planned to tell the story of their engagement to their grandchildren one day.
But it wasn't to be.
So here it is, an eternal story of love, shared for the record, in the belief that everyone who reads it will become a witness to the power of good and the powerlessness of evil in the face of the human bond.
THEY MET at a party thrown by a mutual friend, a birthday party of sorts for Karen and an election celebration for Bill Clinton's first term in office.
Peter, then in his early 30s, could not take his eyes off of Karen, so stunning did she look, her petite frame carrying the crown of blond hair, shining in stark contrast with her dark sweater.
Add to this Karen's acuity and the fact that she had all this law experience under her belt—she had worked for FCC–and it would be fairly easy to see how a budding lawyer, like Peter was at the time, could be both intimidated and drawn to her.
Eventually, he mustered the courage to introduce himself, cracking the ice with a joke about two guys at a bar he could no longer remember.
"I must have masked my nervousness pretty well because later she told me she was nervous talking to me," he said. "She had this magnetic quality about her. I definitely thought I was in over my head."
Once they got past the trepidation and the anxiety of the first conversation, it soon became clear that theirs was a match made in heaven. She was from Waverly, Iowa; he was from Michigan City, Ind., 365 miles apart, but still in the heart of America where family matters.
Then came that one day when Peter packed lemon cake, Karen's favorite, in the picnic basket, and made that turn into the park where he pulled out the engagement ring he had bought from Tiffany's.
"It was a total surprise," he said, "she started crying. It was a standard solitaire, but she cherished it."
Two years later, they were married in a modest ceremony at the Holy Cross Church in Garrett Park, Md., in the presence of 80 guests, waltzing to their favorite song, Moon River, after Karen's eldest brother, Kasey gave her away.
"It was a postcard perfect day," he said of their July 6 wedding day, "like a box of chocolates, like a box of treats, to go to your wedding."
In marriage, they jogged together, explored music, took dance lessons, but for the most part, they relished in the simple joy of being around one another when they immersed themselves in their pastimes.
"I liked being in the garden with her and helping her out," he said. "She liked to watch me golf, I'm a terrible golfer but she liked to see me happy, trying to play golf."
Peter had grown up in the Roman Catholic Church and Karen in the Missouri Synod, but two years after they had said their vows, they started their own tradition and converted to the Episcopalian Church, joining the congregation at St. Columba Episcopal Church, in Washington, D.C.
They also visited Waverly as often as they could, spending memorable times on the Trail Bridge, retracing some of Karen's favorite jogging paths she discovered while training for cross country at Waverly-Shell Rock High School, visiting with her sister, Karyl, and reading poems to her father, Grant, and remembering her late mother, Arlene, in a fallen leaf or in a stray rock.
In those precious trips back home, they also enjoyed eating at the Brandenburg on Bremer Avenue, the signature eatery, now closed, which hearkened back to the town's German heritage.
As they grew as a couple, Peter and Karen reached a place in their lives where they could shift their priorities away from the pressures of intense professional obligations and focus on their personal growth. They were thinking about starting a family.
An introspective thinker and writer, Peter describes the summer of 2001 as a Renaissance for Karen.
"She really enjoyed decorating the house," he said. "She had taken piano lessons as a girl in Waverly and wanted to take piano lessons again. She had big plans for gardening."
ON 9/11, Peter dropped Karen off at Dulles Airport so she could leave for a meeting of the trade association of the personal communications industry, her passion. As a lawyer at the FCC, and later at a private firm, she had written the agency rules, which eventually became part of the laws for the operation of family radios and emergency devices.
Peter drove back home that day and settled in his study. A distressed call from one of Karen's co-workers came in. "Did Karen get on her flight?" the friend wanted to know.
Peter went downstairs to grab some coffee when a second phone call came, this time from the friend who introduced them. She sounded nervous and scared, saying that she had heard that "a bunch of planes were being rerouted to Canada."
He then called the airlines, a wasted effort, before turning on the television.
"The first thing I see is the Twin Towers in flames," he said. "I freaked out. I punched the wall, from that moment on, it was totally surreal."
The news had spread around Waverly as well, and Pastor Larry Sipe, at St. John Lutheran Church, which the Kincaids had attended, held an evening sermon, praying for the lives lost in the attacks.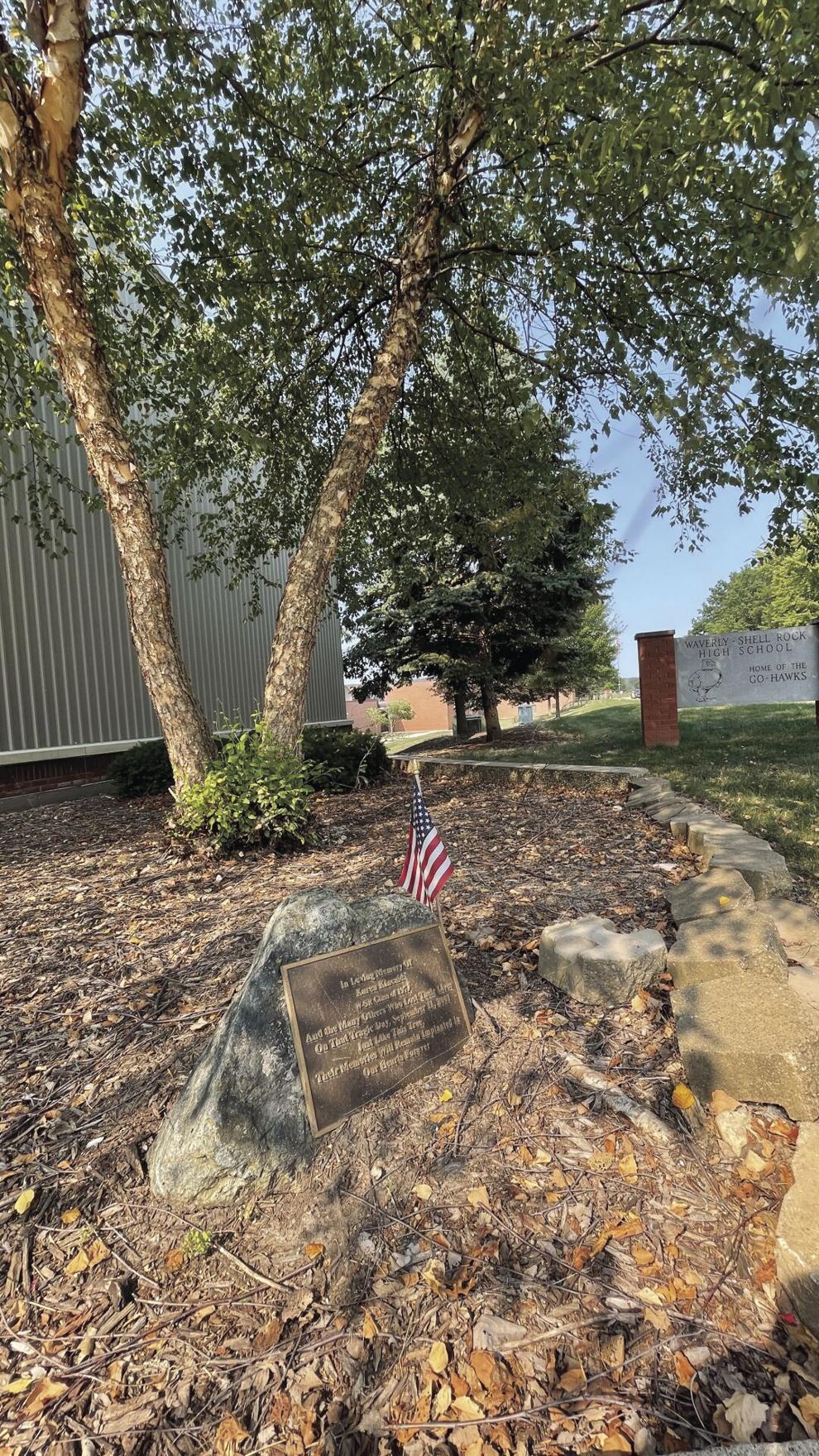 REMEMBERING is soothing for the soul.
It was an Easter sermon given by the Rev. Jim Donald, the pastor at the couple's church, that helped Peter start to cope with grief.
It said in essence: "Do not let the sun go down on your anger."
These words gave him strength to help with the eulogy the pastor wrote for a memorial service dedicated to the victims of 9/11 four days after the terrorist attacks.
"Life is short," the pastor said quoting a Celtic proverb, "and we do not have too much time to gladden the hearts of those who travel the way with us. So be swift to love, and make haste to be kind, and the peace of God will be always with you."
Receiving Karen's ashes and having them placed in her final resting place in the niche in the church, where on the 10th anniversary congregation members will lay flowers, gave Peter some level of comfort as did a memorial service he and Karen's family attended later in Waverly.
A decade after the tragedy, Peter said he has learned to function, but nothing can make his heart whole again.
What thoughts could he think that he hadn't thought?
What words could he say that he hadn't said?
What feelings could he feel that he hadn't felt?
But the thoughts, the words, the feelings, keep on coming.
"The anniversaries have been a process for me," he said. "At first, I really dreaded them, and now I kind of think of them as markers in a marathon… I've come to view each year as a marker. I've chosen to keep living, to keep going."
In 2008, a memorial was inaugurated at the point of impact at the Pentagon displaying steel benches, which illuminate at night. Karen's name, engraved on her bench, faces skyward, like those of her fellow passengers, who perished that day. Another set of benches commemorates the lives lost inside the Pentagon, their engraved names face the building.
On the 10th anniversary of the attacks on Sunday, as the official commemoration goes on in New York, Washington and Pennsylvania, Peter will be following a family tradition he established with Karen. But instead of going for a fun jog through the National Zoo in Washington, D.C., he will be "Running with the Bulldogs," in a 5K run in Chicago at the Lincoln Park Zoo to benefit children.
He sees affirmation of life every passing day.
Peter, who now lives in Chicago so he can be closer to his family and Karen's, no longer practices law. He uses his knowledge and talent to help friends and charities as an advisor or a personal trainer.
Two memorial bricks in a park near his house, called OZ Park, after the world's most celebrated wizard–one close by the sculpture of Dorothy, and another one not far from the sculpture of the Scarecrow–are daily reminders for joggers and passersby of Karen's life.
Peter walks past them sometimes, but mostly, he draws a lot of positive energy from the ring, which he brought to Tiffany's in Chicago, where he had it restored, without erasing its history.
He has put it on a necklace, which he took to his mother's recent funeral. Occasionally, he just pulls it out to look at it.
"It gives me a sense of strength and grounding and memory," he said. "I was in a bereavement group and the counselor gave us each a rock and told us to hold it now and then. It feels smoother with time. I hold it [the ring] in my hand some evenings and just feel the energy from it, very good, positive energy. I've gotten in the habit of doing that. The ring symbolizes all these days that I was blessed to be with Karen.
"Nothing could have stopped September 11," he added. "Yes, there could have been better security, but nothing could have stopped the hatred that was behind it. And the stories that were left were stories of love, not the stories that Osama bin Laden wanted to have the world believe."
This is why the story of the ring that survived the inferno of hatred will forever keep the memory of Karen living in perpetuity as it does in the Shakespearean sonnet Peter often read to her, below.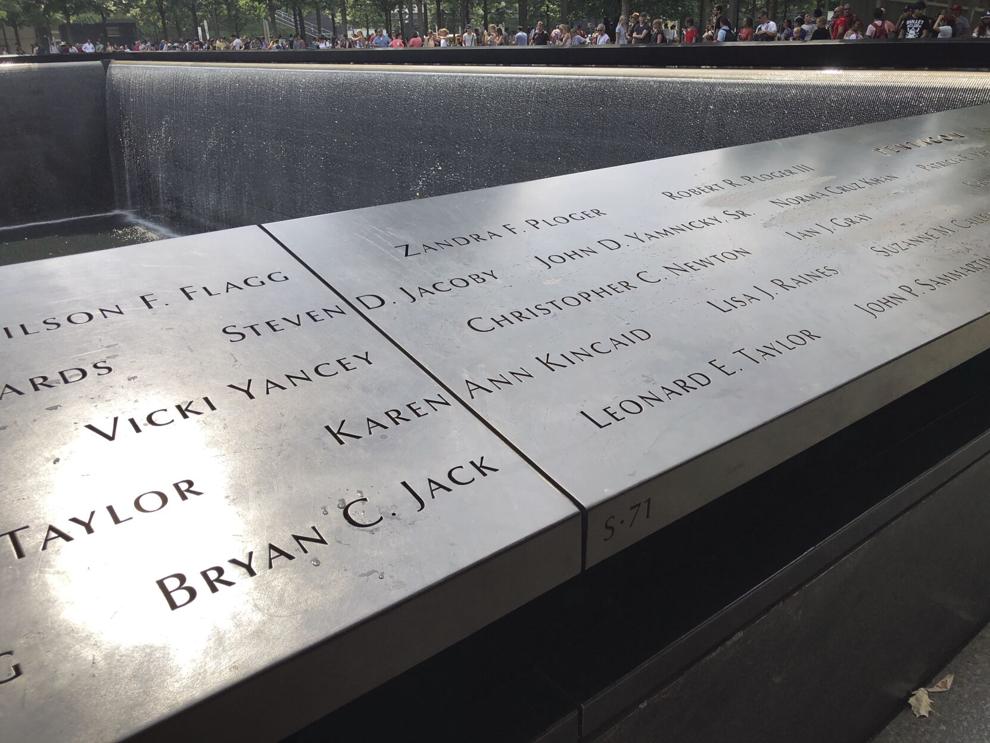 Shall I compare thee to a summer's day?

Thou art more lovely and more temperate;

Rough winds do shake the darling buds of May,

And summer's lease hath all too short a date;

Sometime too hot the eye of heaven shines,

And often is his gold complexion dimm'd;

And every fair from fair sometime declines,

By chance or nature's changing course untrimm'd;

But thy eternal summer shall not fade,

Nor lose possession of that fair thou ow'st;

Nor shall Death brag thou wander'st in his shade,

When in eternal lines to time thou grow'st;

So long as men can breathe or eyes can see,

So long lives this, and this gives life to thee.