Hanft extits pool
Julie Drewes/Wartburg College photo/ Courtesy photo Top: Brian Hanft, of Nora Springs, exits the pool at The W after his 300-yard swim before heading to the bicycle leg of the TriByKnight triathlon. He finished 16th overall and second in the 45-49-year-old men with a time of 1:11:19. Above: Gary Grace, co-owner of the Waverly Jimmy John's sandwich shop, poses with his bicycle. He competed in his first Tri By Knight triathlon on Saturday.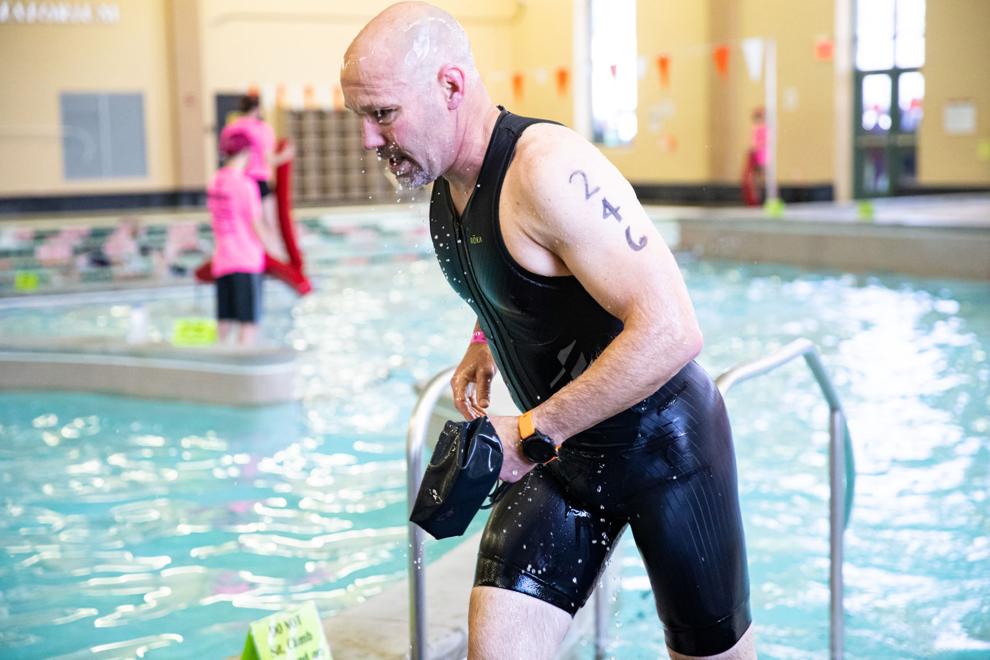 As featured on
If there's one local guy who personifies the spirit of a local triathlon this spring, he may be it.
To view our latest e-Edition click the image on the left.
Humidity:

84%

Cloud Coverage:

88%

Wind:

16 mph

UV Index:

1 Low

Sunrise:

07:30:31 AM

Sunset:

06:17:47 PM
Today
Cloudy skies. High near 50F. Winds NNW at 10 to 20 mph.
Tonight
Partly cloudy skies this evening will become overcast overnight. Low 34F. Winds NNW at 5 to 10 mph.
Tomorrow
Mostly cloudy. High 52F. Winds light and variable.